Table d'entrée et de sortie / Outfeed and infeed table
Table d'entrée de déligneuse / Edger infeed table
Table de sortie de déligneuse / Edger outfeed table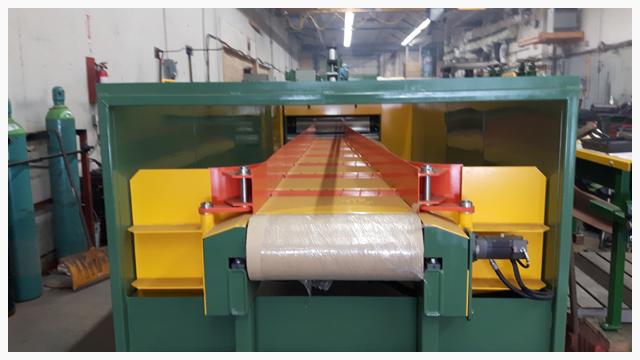 Sortie de déligneuse optimisée
Deux lames diviseurs canalisant les délignures sur les côtés.
Edger optimizer outfeed
Two blades dividers channeling edgings on the sides.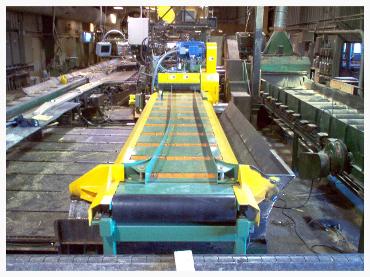 Entrée de scie à ruban avec barre-guide /
Ban saw infeed with guide bar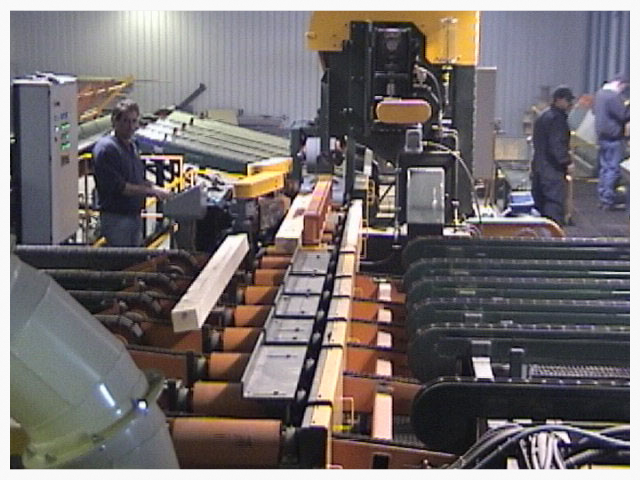 Sortie de sableuse
Pour feuillard de bois, alimente un ébouteur à 90°
Sandy's outfeed
For trimmer alimentation with a strip of wood at 90°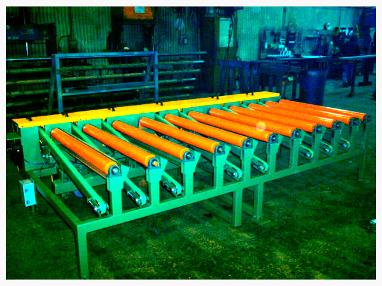 Table d'entrée de "line-bar"
Tourneurs de pièçes de chaque côté, permet une alimentation continue.
Line bar infeed table
Turner on each side, allows a continuous supply.